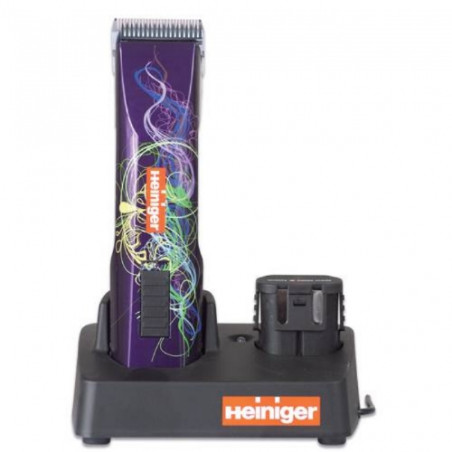  
Heiniger, Heiniger, Saphirstyle Trimmer (Cordless) - 2 batteries
Our previous price
€602.64
VAT included
Delivery: 1 to 3 weeks
Quality cordless mower Made in Switzerland. ...
Quality cordless mower Made in Switzerland. Clip System.
Supplied with 2 batteries, cutting head n ° 10, charging station and accessories.
Ideal as a trim or back-up mower.
Video presentation in the long description.
The SaphirStyle is a cordless 7.4V trimmer. its very low voltage gives it maximum safety.
Variation: 2650 oscillation / min - which allows it to heat less.
> It is delivered with:
• 2 high performance lithium-ionized batteries, interchangeable for mowing in
continued. The mowing autonomy is 60 minutes.
• 1 head n ° 10
• 1 charging station.
• Oil burette and brush.
> It is light, silent and powerful.
> Motor power: 35 watts
Speed: 2650 rpm min.
Dimensions L x W x H: 204 x 50 x 41 mm
Weight with battery: 440 g
Battery voltage: 7.4 v
Battery capacity: 1400mah
2 years warranty
Heiniger professional mowers are renowned for their "Made in Switzerland" quality. They are manufactured using the latest technical processes and are distributed in more than 50 countries.
Clip System compatible with Phoenix, Oster, Moser, Wahl, Andis cutting heads.
The sale of this product is reserved for professional customers domiciled in France. For Belgium or Luxembourg, please contact the manufacturer to obtain the contact details of a distributor.
+ € 0.08 excl. Tax
Video presentation :
4 other products in the same category: